Choosing the right hairstyle for your wedding photoshoot is an important part of creating lasting memories of your special day. There are many factors to consider when deciding on a hairstyle, including the shape of your face, hair texture and color, as well as the overall theme and aesthetic you want to achieve. Here are some tips to help you decide on the perfect hairstyle for your wedding photoshoot.
Pick the right hairstyle
Consider the shape of your face
Different hairstyles are most flattering with different face shapes, so be sure to take this into account when deciding on a style. For example, if you have a rounder face, an asymmetrical updo, or the half-up, the half-down style would be most flattering. If your face is longer or oval, then a sleek updo or soft curls might look the best.
Think about texture and color
Certain styles are better suited for different hair textures, so consider what will work best with your type of hair. If you have curly or wavy hair, soft curls or beachy waves are a great choice. If you have thinner or finer hair, then an updo can help create the illusion of more volume and texture. Additionally, if you have light-colored hair, adding a pop of color with highlights or lowlights can also add dimension to your look.
Consider the overall theme
The hairstyle you choose should fit with the overall aesthetic you're going for on your wedding day. If you want a classic, timeless look, then an elegant updo might be best. For a more romantic vibe, natural curls or beachy waves can be great choices. You could also add hair accessories like pins or barrettes to create a unique and personal look.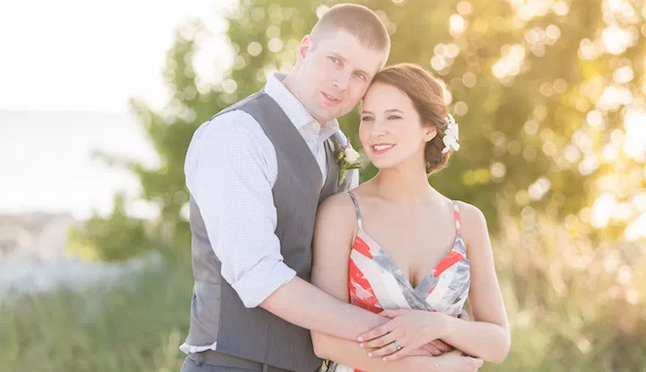 Simple hairstyles for wedding photoshoots
1. Classic Up-Do: This timeless style is perfect for an elegant wedding photoshoot. Gather your hair up into a high ponytail and secure it with bobby pins. Then, create soft curls or waves that frame the face. Finish by adorning the look with a delicate veil or sparkling headpiece.
2. Half-Up Half-Down Style: This easy style is great for brides who want a bit of romantic volume in their photoshoot. Start by curling your hair and adding some body spray to give it extra lift. Then, pull the top half of the hair back into a low ponytail or braided bun, leaving some face-framing pieces loose. Add a floral crown or headpiece to complete the look.
3. Sleek Side Part: This polished hairstyle is perfect for a sophisticated photoshoot. Start by straightening your hair and then creating a deep side part with a comb. Make sure to leave enough volume on the side with the part to give the look some bounce. Finish by adding a few bobby pins or decorative headpiece for an elegant touch.
4. Braided Bun: This unique style is great for an outdoor photoshoot. Start by creating two braids with small sections of hair from either side of your head, leaving some pieces out to frame the face. Then, gather your hair into a low bun and secure it with bobby pins. Wrap the braids around the base of the bun and finish off with some hairspray.
5. Low Ponytail: For an effortless photoshoot look, try this classic style. Gather all of your hair into a low ponytail at the base of your neck, and secure it with an elastic. Then, create soft waves with a curling iron or add a braid to give the look some texture. Finish by adding a jeweled headband or floral accessories for extra glamour.
6. Retro Waves: For brides who are looking for a vintage-inspired photoshoot, this style is perfect. Start by curling your hair with a large-barrel curling iron and set it in place with some hairspray. Then, use your fingers or a comb to create soft waves from the mid-lengths to the ends of your hair. Finish off with a floral headpiece or pin to complete the look.